About Us: The Center for Sustainable Development
Why I Started the CSDi 8 Years ago—Just for Nonprofits
Training, mentoring and consulting for nonprofit organizations
How to Advance Your Career, Raise More Money and Do More Good.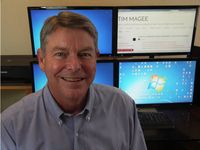 Hi, my name is Tim Magee and I started The Center for Sustainable Development. You've landed on our web page for nonprofits—designed for people just like you and I who work at nonprofit organizations and want to learn how to do our jobs better, help more people, and have fun doing it.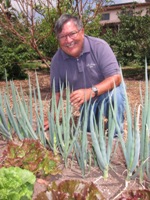 I've had a long time passion for nonprofits. In the early 1980s I cofounded two nonprofit organizations: an association of solar business leaders, and an urban agricultural center (still going strong!).
I worked steadily on a pro bono basis for nonprofit organizations in the 80s and 90s while raising a family and running my business.
In 2002, 15 years ago, I made the commitment to begin working full-time with nonprofit organizations.
Initially, I worked as a consultant, grant writer, program designer, team coach and workshop leader. Later, I was the Director of Development at a University on a three year contract to turn the department around.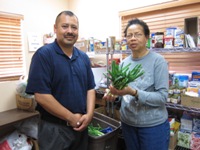 Over six years I really learned—from the inside—all about your needs and challenges as nonprofit specialists. I began to realize that I wanted to be able to help more nonprofit organizations than I was able to do solo.
So, in 2008 I launched the Center for Sustainable Development. Through this nonprofit division of CSDi (we also have an international division) my team and I have had the pleasure of working with participants in our training programs from over 200 nonprofit organizations in North America, Britain, Australia, New Zealand and Europe. We help you to dream big and to be able to back up your dreams with meaningful, action-oriented programs and projects.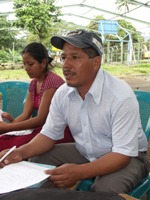 Boy did I learn a lot about starting and running a nonprofit in the early years of CSDi. Those new insights were added on top of what I had already learned from you all in the six years before starting the Center. This was where the rubber hit the road: I was now in the same game as you were—no longer just an outside consultant.
In starting the Center I suffered from various growing pains:
finding donors
finding volunteers
communicating and engaging with donors and volunteers
completing the cycle of actually getting donations
finding staff
getting new programs off the ground—and then running them
finding myself in the middle of a new and emerging technology wave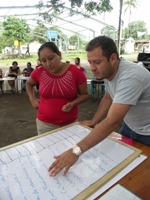 Having worked with so many of you I realized that I wasn't the lone wolf. Many of you had also struggled with the same challenges. So I decided to begin compiling my experiences: the tools and techniques that I found had worked. I then used them to develop a
series of training programs
to address our common needs and challenges.
The training programs help you:
build skill sets and visibility for a new job or promotion
better identify potential donors
collect compelling stories from your programs
boost donor marketing and communications (and donations!)
increase online donations (using emerging web technologies!)
learn time-saving techniques for getting everything done
learn to better manage projects
Our training programs fall into three main areas:
nonprofit marketing and communications
developing resources online: donations, volunteers and subscribers
project/program design, funding, management and reporting
We are lucky to have been able to work with those of you who are :
Executive Directors and Communications, Development and Program Directors
Administrative Coordinators
Program Coordinators
Volunteer Coordinators
Grant Writers
Board Members
Donors
People hoping to transition into the nonprofit world
Personalized Training
Just starting out?
Our
initial training programs
help people with a new idea learn the basic, simple things needed to get started—and to then incorporate proven activities to get a quick win the first time. This is done with real teachers giving you weekly feedback on your progress.
Are you already experienced and need more advanced solutions?
What Participants Say:
"Tim and his online team are only an email away and based on my own experiences never failed to respond to my challenges, concerns, successes and queries. I know that my community members and I have benefited tremendously from our interaction with Tim and participation in the program. I do wish you continued success with your commitment and drive in providing excellent service, and valuable and practical knowledge." Gillian Primus
"Thank you so much, Tim – till the next course. It will be a pleasure to go out and demonstrate the elegant simplicity and effectiveness of your system. I thank you for a wonderful learning experience together. Looking forward to another time as classmates or colleagues." Carol Wallace.
My team and I look forward to working with you soon on your programs and projects.
Contact me directly with questions.
Sincerely,
Tim Magee, Executive Director
Center for Sustainable Development
724 Via Santo Tomas
Claremont, CA 91711
Tim Magee is the author of:
A Field Guide to Community Based Adaptation, Routledge, Oxford, England.